Chevron

Infertility

Centre
At Chevron IVF Centre, we aim to assist you to complete the journey of conceiving the child of your dreams to bringing home your bundle of joy. Our team of specialists is committed to combining quality medical care with an individualized, warm and compassionate approach using the least invasive method of treatment that suits your needs. We have brought together a team of experienced Fertility Experts; including specialist Fertility Doctor, Embryologist, and trained patient care staff. Working in a symbiotic manner, we can help to achieve you dream of having a child. The vision of creating this centre of excellence is to provide most modern, updated state-of-the-art infertility treatment to the millions of Bangladeshi couples who are suffering with infertility problems. We deal with all aspects of management of Male & Female Infertility facilities. We have established ourselves as a Centre of excellence in In-Vitro Fertilization in Chittagong, Bangladesh. At your first meeting, our doctor can organise any special tests that could be needed in your situation and give you advice about the choices available and most suitable for your treatment. You should bring together all your previous papers & already performed investigations. Your initial consultation will include History-Taking & a Clinical Examination. A schedule of investigations required will be laid out with clear & precise instructions by our IVF specialist. Once you've decided to go ahead with treatment, in the next step we will explain in detail what to expect, what needs to be done, and what your treatment 'cycle' involves. This is also an opportunity to ask questions and get your queries clarified. Part of this interview process involves a careful explanation of the costs involved with your cycle. We can then get started as soon as you're ready. What sets us apart is that we provide personalized attention to every patient with tight quality control, giving us consistently higher IVF success rates.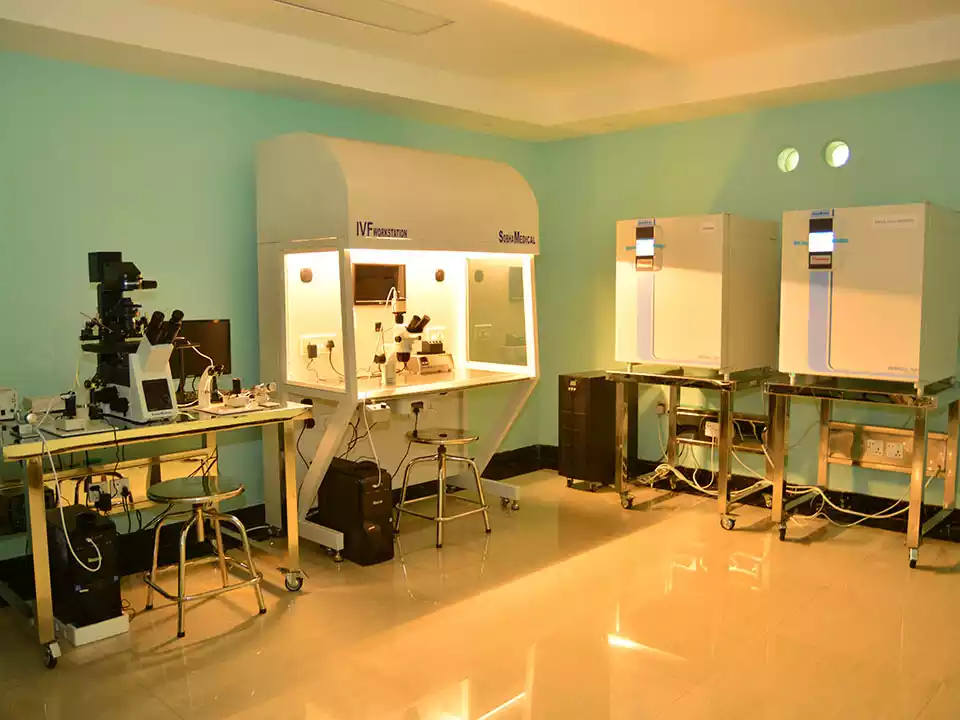 What you need to know about Infertility?
Infertility is defined as a couple not able to conceive after 12 months of regular unprotected sexual intercourse. Infertility affects 1 in every 7 couples. This makes it as one of the most common problem faced for people between the ages of 20 and 45. In addition, the longer a woman tries to get pregnant without conceiving, the lower is her chances to get pregnant without medical treatment. Most (85%) couples with normal fertility will conceive within a year of trying. If a couple doesn't conceive in the first year, their chances of conceiving gets lower each month. This happens more quickly as the woman gets older.
When to Seek Treatment?
If you have been trying to conceive for six months or more without success, you are not alone. Below are some infertility causes that couples may want to consider seeking treatment:
Ovulation disorders
Abnormal sperm production or function
Problems with delivery of sperm
Damage related to cancer and its treatment
Uterine or cervical abnormalities
Fallopian tube damage or blockage
Endometriosis
Primary ovarian insufficiency
If you think any of these factors might be stopping you from conceiving, it could be time to seek advice. Make an appointment with our IVF Centre today and get started with your fertility assessment.