Radiology & Imaging
Chevron's Radiology & Imaging Department provides you unmatched range of routine and advanced diagnostic imaging procedures with the highest technology modalities available. We strive to accommodate our patients' exam needs and report results in a convenient, efficient and timely manner.
Your diagnosis is in the hands of expert radiologists and physicians. These experts will supervise and interpret your radiology examinations and submit a signed report to the referring physician after each test is completed. In addition to our on-site board certified radiologist, Chevron Clinical Laboratory (Pte.) Ltd. is the pioneering institution to introduce Teleradiology in Bangladesh, where our Radiology reports are sent to an International Panel of Board Certified Radiologists spread over South-East Asia as well as USA for both primary reporting and secondary interpretation purpose.
Avail our Radiology & Imaging services with full confidence, as "Accuracy is our Hallmark".
Outstanding image quality and diagnosis

Highly skilled radiologists, many with advanced subspecialty fellowship training

Superb customer service as we strive to exceed patient and provider expectations

Seamless and timely appointment scheduling

Walk-in and same-day appointments

Timely receipt of reports

Exceptionally competitive pricing.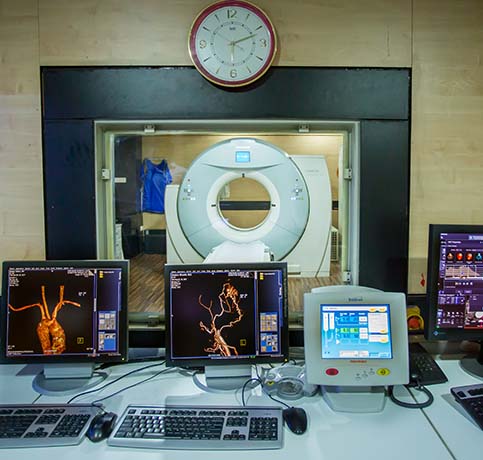 CT Scan
Computed Tomography Scan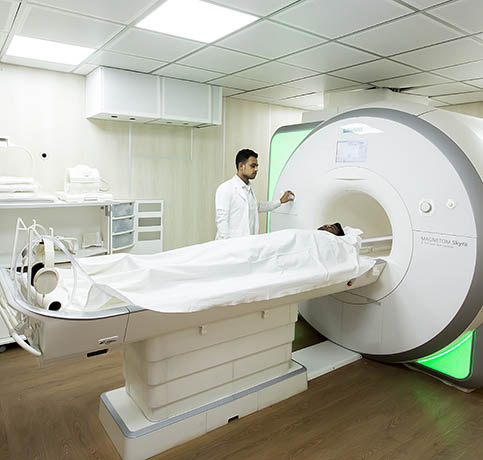 MRI
Magnetic Resonance Imaging